The unique variety of attractions in Kerala ensures that this tropical south Indian state is high on the list of people's places to see in India. Its unique culture and extremely picturesque setting, which contrasts with the fast-paced modern world, make Kerala the perfect destination for relaxing and rejuvenating! The natural beauty in the form of beaches, mountain ranges, wildlife, backwaters and lush green areas offer a splendid view to the visitors. Don't miss these top Kerala attractions  and things to do.
Kerala Backwaters
Kerala is home to some of the most wonderful and serene waterways, estuaries, lakes, canals, rivers and much more. This huge interlocking network of waterways can be traveled and enjoyed on a houseboat. The backwaters of Kerala are home to some of the most beautiful and unique variety of aquatic life ranging from frogs, crabs, mudskippers, kingfishers, cormorants, darters, to turtles and corters. Some of the beautiful backwaters of Kerala that you can pay visit are Kollam backwaters, Alleppey backwaters, Kozhikode Backwaters, Cochin Backwaters, Kasaragod Backwaters and so on.
Kerala Hill Stations
The exotic land of Kerala houses a number of beautiful hill stations which adds to the appeal of Kerala. If you need a break from the hustle and bustle of the city then you can check out the salubrious hills of Kerala. Some of the beautiful hill stations are Munnar, Ranipuram, Devikulam, Ponmudi, Idukki, Pythal Mala to name a few. The mesmerizing beauty of these emerald green places is something to watch for.
Kerala Beaches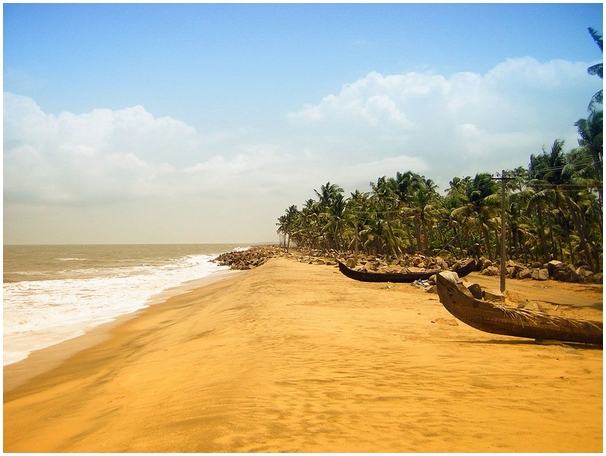 If you are a beach lover, then come and visit Kerala. It has almost all kinds of beaches be it sandy, coconut, rocky or promontories. Besides the clean blue water of the sea, there is also a wide range of delicious seafood cuisines to make your holiday unforgettable. The beaches of Kerala attract visitors from all over the world. Some of the famous beaches are Cherai beach, Bekal beach, Kappad beach, Kovalam beach, Dharmadam beach, Fort Kochi beach, Beypore beach and Alappuza beach.
Kerala Wildlife
Kerala Wildlife sanctuaries house a huge variety of animals, marine life and birds of all most all species. Some of the rarest species can also be traced down in Kerala. Some of these animals are Nilgiri tahr, tigers, leopards, elephants, macaque, deer, butterflies, moths, crabs, mudskippers and the list goes on.
Thekkady
Thekkady is probably the best place in Kerala to observe wildlife and hence its a dream destination for any tourist visiting Kerala.From the mighty Indian elephant to the Great Indian Tiger ,this place has it all.Elephants, Deers,boars,bisons and lion tailed macaques are a common sight in the reservoir area.
Other Places to Enjoy in Kerala
Dont miss out the magical festivals, splendid art forms, exotic cuisines, ayurvedic health vacations give a unique experience to the tourists in the state. Do not forget to pay a visit to some of the state's national parks and wildlife sanctuaries. You may catch up some rare wild lives in the natural surroundings.
Explore all these places and have a blast in your trip. Enjoy!